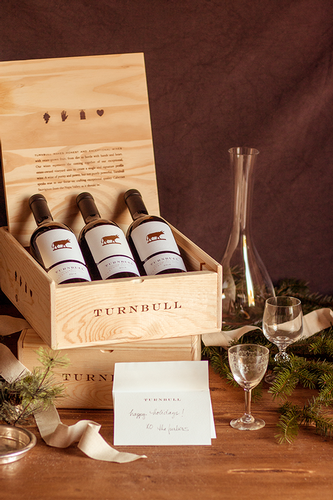 '12 '13 '14 Leopoldina Vertical Set
Cabernet Sauvignon
This 3-bottle set includes one bottle each of our single vineyard Cabernet Sauvignon from the superb 2012, 2013 and 2014 vintages.
Atop the Oakville bench, featuring a Western exposure and dominated by red volcanic soils, is the Leopoldina Vineyard. The essence of this single vineyard designate Cabernet Sauvignon is a transparent capture of place and time, and harnessing the freshness and feminine characteristics from the neutral to slightly tilted Eastern exposure blocks within the vineyard. This wine is a study in texture and structure, and is otherworldly in its combination of delivering both width and length.
2012 –97 points Robert Parker/The Wine Advocate and 95 points Wine Spectator
2013 – 96+ points Robert Parker/The Wine Advocate
Flat rate shipping applies to this gift order.