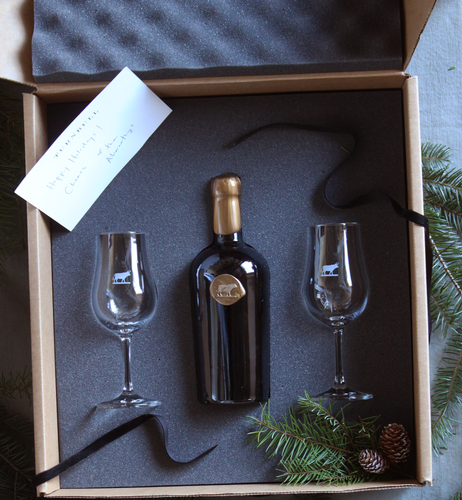 AFTER DINNER TOAST SET
"Port" Style Wine
For that magic "after dinner hour". This is an extremely sophisticated pairing of our very limited, exclusive port-style wine and custom logo stems. This After Dinner Toast Set is the perfect alternative to a traditional wine gift and will be certain to impress. It comes with:
One 500ml bottle of our 2012 "Untitled" port-style wine with a hand applied wax logo and seal– a classic selection for fortified wine connoisseurs
Two Turnbull signature logo Schott Zwiesel wine glasses – we selected high quality dessert wine stemware that your gift recipient may not already have in their home or cellar. The very unique size and shape were paired intentionally to highlight our port-style wine
Packaged in a custom gift box
Personal gift note (please include your message in the Order Notes section when checking out)
No additional member discounts on gift sets. Flat rate shipping applies to this gift order.