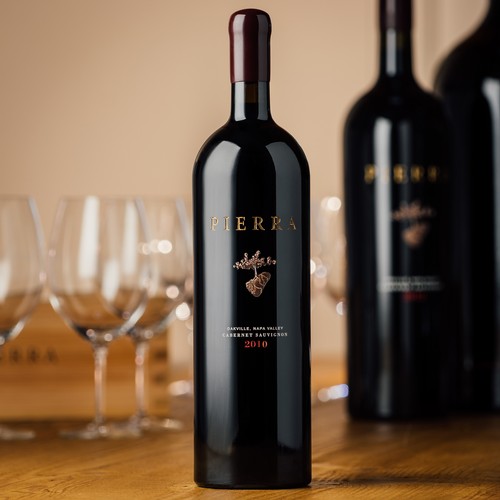 2010 Pierra Imperial
6L
2010 not only marks the vintage of our first perfect, 100-point score, but it also marks the first year we produced our Pierra Cabernet Sauvignon, a bottling that has since become one of our coveted signatures, year after year. Named for one of our family's third generation, future vintners, this 100% Cabernet Sauvignon is farmed from our finest, most arduous vineyard block atop our Leopoldina Vineyard in Oakville. Pierra represents the core of what we do; the result of our meticulous, hands-on farming from the best parcels of land, then made with intention in pursuit of tradition and excellence.
What remains of the original 386 bottles produced from the 2010 vintage are the few bottles that reside in our Library, now in their prime. This holiday season, we are thrilled to resurrect this extremely limited, inaugural vintage of Pierra Cabernet Sauvignon to share with you - our friends and fellow seekers of thought-provoking wines.
Don't miss your chance at this pivotal piece of Turnbull history.
praise for 2010 pierra
"The 2010 Cabernet Sauvignon Pierra is a classy, super-concentrated yet remarkably elegant, pure wine boasting an inky opaque purple color along with a striking bouquet of black raspberries, creme de cassis, forest floor and a touch of background oak. This multidimensional, profound, fascinating Cabernet has the texture of a skyscraper. Still young and primary, but displaying enormous potential, it should hit its prime in 5-7 years and last 30 years. It is a tour de force in great Cabernet Sauvignon winemaking. Again, it is indicative of what Turnbull Wine Cellars is achieving these days. This is a collector's classic. Readers should check out Turnbull Wine Cellars without delay."
-Robert Parker, Robert Parker's Wine Advocate. 98 Points.