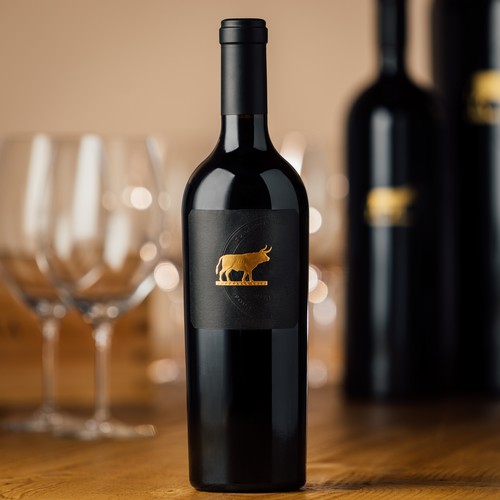 2013 Black Label Cabernet Sauvignon
"This is our 'heart of darkness' wine – at release, showcasing a powerful density of fruit, and later revealing the bones and structure to age elegantly and gracefully. It is our flagship wine, our 'best of the best' barrel offering." – Winemaker Peter Heitz
The 2013 growing season and harvest marked a near-perfect vintage for the Napa Valley. It was a vintage that afforded ample time and the opportunity to make the optimal decisions for harvesting at the right times, allowing for the grapes to come into peak maturity and flavor development. Our Fortuna and Leopoldina estate vineyards in Oakville produced fruit with a stunning combination of purity and ripeness for very juicy fruit tones backed with delicate, fine-textured tannins. It's one of those rare years where the wines express width (by that, we mean power) and focus with purity and depth.
The resulting 2013 Black Label Cabernet Sauvignon is a wonderfully refined and powerful wine with great poise and presence, and a true example of Oakville Cabernet.
Dense, brooding power seeps beneath drifts of violet and huckleberry as firm, super fine-grained tannins thrill the midpalate. Dark fruits flow forth, laying down a massive lake of flavor and density. Cherries, both red and black, commingle with blue fruits, spicebox, tobacco, and dark chocolate tones to create the perfect accompaniment to the fruit purity.
praise for 2013 black label
"The 2013 Cabernet Sauvignon Black Label flirts with perfection, with gorgeous graphite, blueberry and blackberry fruit and a full-bodied mouthfeel. The wine is light on its feet for such massive extraction. With not a hard edge to be found, this is truly brilliant winemaking from a great terroir. This is long, rich powerful and certainly seems to have 30 years of upside. Forget it for five years and drink it over the following 30+ years."
-Robert Parker, Robert Parker's Wine Advocate. 99 Points.