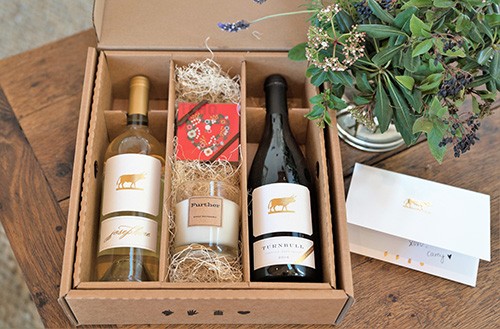 Valentine's Day Gift Set
A Valentine's Day Treat for You and Yours...
We're proud to partner with two of our favorite, family-owned and local businesses to take care of the basics for you and yours to enjoy this Valentine's Day.
The Valentine's Day Gift Set
One Bottle of 2016 Josephine Sauvignon Blanc
One Bottle of 2014 Bonne Vivante Winemaker's Blend
One Box of Tcho Chocolates
One Further Scented Candle
Don't forget to customize a note to your valentine at checkout. Orders must be placed by February 9th for arrival by February 14th.