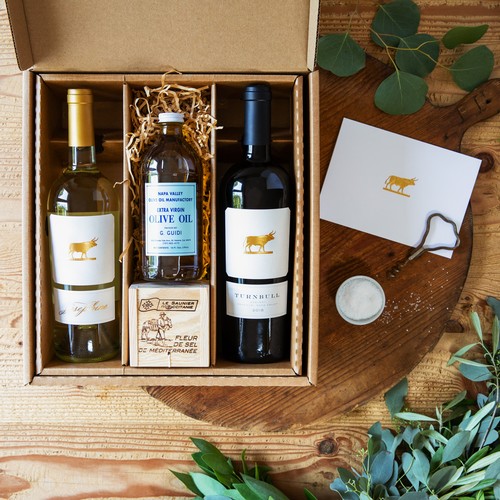 Bon Appétit Set
Fill your Holiday celebrations with the sumptuous flavors of wine country and beyond with our Bon Appétit Set.
Created in partnership with our friends at Napa Valley Olive Oil Manufactory and Le Saunier De Occitanie, the Bon Appétit Set also features a pre-release sneak peek of our 2018 Analogy, a new proprietary red blend of Cabernet Franc, Malbec, and Merlot.
Each Bon Appétit Set is complete with the essentials to enhance any wine-paired holiday feast:
one bottle of 2019 josephine sauvignon blanc
one bottle of 2018 analogy proprietary red blend
one bottle of napa valley olive oil manufactory extra virgin olive oil
one box of le saunier de occitanie fleur de sel
Treat your hosts (or yourself) to this go-to gift sure to make this holiday season a standout affair.