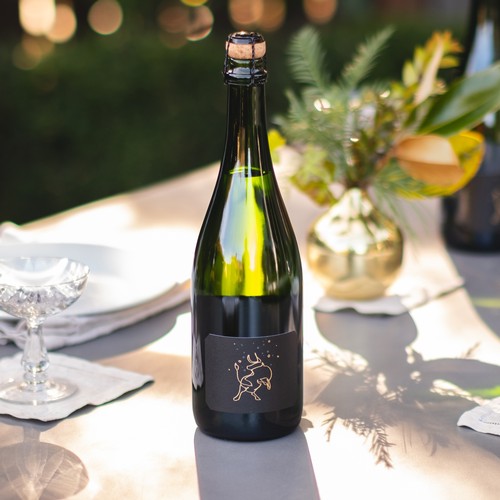 Turnbull Sparkling Wine
Non-Vintage Blanc de Noirs
Exceptional Cabernet Sauvignon will forever be our purpose and passion, but when we need that extra pop, the Turnbull Team celebrates those magical moments with Sparkling wine!
Over the last year, we've been quietly working behind the scenes to indulge our love of bubbles and bring our dream of producing a California Sparkling Wine to life.
Unable to grow Sparkling varietals on our own Estate Vineyards, we knew this would be an endeavor we couldn't tackle alone. So, we set out to find the best vineyards, farmed by like-minded growers, to form a perfect partnership in our effort to craft the very style of North Coast Sparkling that we ourselves long for at the end of each day.
After many months of thoughtful collaboration with our partners and friends, we're thrilled to finally present our debut non-vintage Sparkling Wine.
Patiently aged for two years en tirage, and made with a traditional, Brut-level cognac dosage, our Méthode Champenoise Blancs de Noirs teems with vim and verve—the way all Sparkling wines should.
Sleek and shimmering, with tantalizing layers of wild strawberries, pomegranate, green apple, and savory brioche, this ebullient Sparkling Wine sets the scene for any occasion.