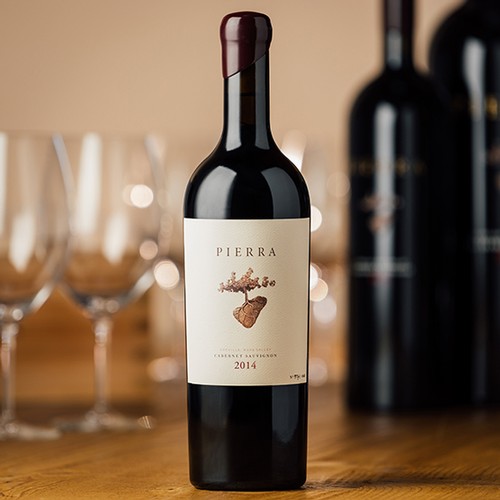 2014 Pierra Cabernet Sauvignon
Pierra hails from the ninth block of our Leopoldina Vineyard, upon the steepest slope, and the highest elevation of Oakville. It is our most arduously accessed growing block, but like most things in life, the greater the struggle, the superior the reward.
Resolute in depth, but lifted by elegance; The bounties of this 100% Cabernet Sauvignon transcend the challenge of Block Nine.
Pierra's production is so small, inventory is measured by bottle, rather than case. Due to limited quantities, this is a member's allocated wine only.
Enjoy notes of crushed dark fruit on stone that thrill every sense. Transcendent vertical arc of lift & light fused against streaks of dark strain and effort. Like the first sighting of land after the endless voyage, the landfall of expression leaves a lifting sense of joy.